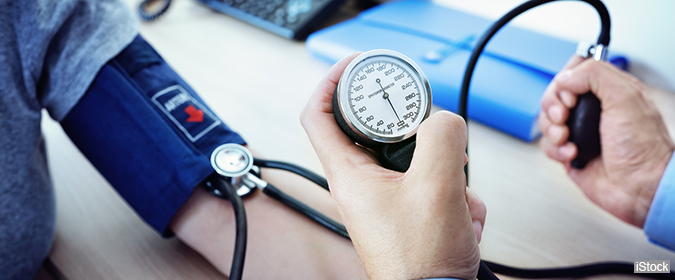 There's good evidence that people with chronic hypertension (high blood pressure) are more likely than people without this condition to develop memory loss. But proving that lowering blood pressure reduces the risk of cognitive decline has turned out to be difficult.
While no single trial can provide the answer, there's excitement about the preliminary results from a major randomized trial on the topic presented at the Alzheimer's Association International Conference in July 2018. Findings from the SPRINT-MIND (Systolic Blood Pressure Intervention Trial Memory and Cognition in Decreased Hypertension) study indicate that aggressively lowering elevated blood pressure significantly reduces the risk of mild cognitive impairment (MCI), and perhaps Alzheimer's disease.
However, the SPRINT-MIND results, which are part of a larger investigation known as SPRINT, also showed that, even with aggressive blood pressure management, a significant number of participants still developed MCI. And there are risks to trying to reach a more aggressive blood pressure target. The original SPRINT study, published inThe New England Journal of Medicinein 2015, found that people in the intensive treatment group were somewhat more likely to have complications, including fainting, electrolyte abnormalities, and acute kidney injury or failure. Critics of the study worried that, for many people, those risks might outweigh the benefits.
If you have hypertension, your doctor can help in setting an appropriate target for your blood pressure, which requires balancing risks and benefits specific to you. Still, if the latest findings are confirmed by results from other ongoing trials, they will offer a reason to aggressively lower blood pressure to protect against Alzheimers and other dementias. If it turns out to be so, that would be welcome news indeed.