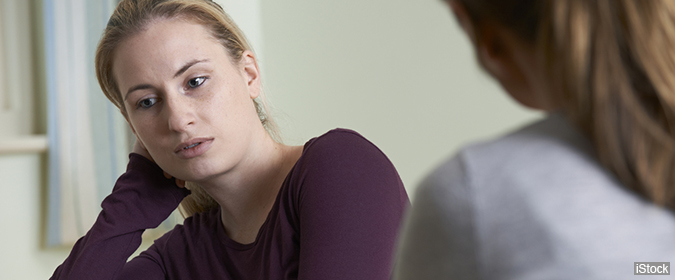 Taking care of a close family member with a chronic illness is deeply stressful, not least on an emotional level. That should go without saying. Yet, too often, the everyday physical and practical demands of caregiving can push that psychological distress aside. It is all too easily overlooked, neglected not only by the caregivers themselves, but also by society at large.
However, new evidence from recent studies is drawing well-deserved attention to the emotional needs of caregivers, by documenting the prevalence of their distress. For instance, researchers at Yale University School of Medicine have found that nearly one third of caregivers who are nursing terminally ill loved ones at home suffer from depression.
Other research conducted in Great Britain found that about one in four family caregivers meets the clinical criteria for anxiety. Still another study, conducted at the University of Pittsburgh School of Medicine, showed that people caring for family members with dementia experience a prolonged period of stress and depression. After the death of their loved one, rates of depression among caregivers decline within three months, significantly so within a year. Many caregivers report that the death was a relief to them and, they believed, to the patient.
It is natural to be depressed or anxious when you're placed in a role that requires a tremendous amount of attention and effort, seven days a week. The work can be rewarding, but it's also physically and emotionally grueling. A patient's behavior (aggression, delirium, or dementia) and symptoms (for example, vomiting or choking) can be frightening and can easily make a caregiver feel helpless. Many caregivers feel added stress because the demands of caregiving have forced them to stop working or shorten their hours. This can create a financial burden and can be isolating.
Other factors found to increase distress as a caregiver should come as no surprise: living with the person for whom you are providing care, having a poor relationship with that person, and being in poor physical health yourself.
Depression and anxiety can also affect your ability to provide good care. You may forget to administer medications on time or find it difficult to perform necessary tasks. Research suggests that depressed caregivers are more likely to place loved ones in a nursing home than caregivers who are not depressed.
Minimizing stress
Depression and anxiety are not inevitable accompaniments to caregiving. There are ways to combat them and to ensure that the person you love receives the care he or she needs, while you also have time to nurture yourself.
One step that has helped many caregivers is to join a support group. Ask for referrals to support groups for caregivers at your doctor's office or hospital, or contact organizations such as the National Center on Caregiving (www.caregiver.org; 800-445-8106), the National Family Caregiver Support Program (www.acl.gov/programs/support-caregivers), and the Alzheimer's Association (www.alz.org; 800-272-3900) for information on local chapters.