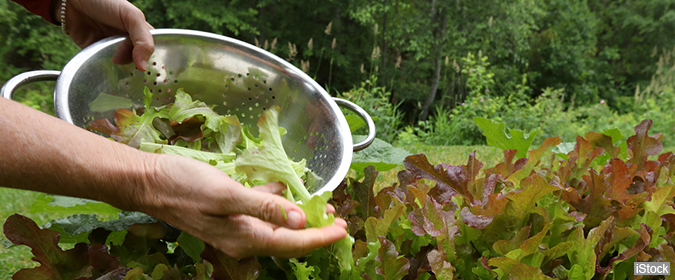 Two recent studies suggest that poor vision and not eating enough vegetables-specifically, leafy green vegetables-may play a role in age-related cognitive decline.
According to a 2018 study in JAMA Ophthalmology, older people with visual impairment have an elevated risk of cognitive decline. Researchers tracked 2,520 people (ages 65 to 84) for eight years and assessed their vision and cognitive function four times. They found that not only were baseline visual acuity and cognitive scores related, but so were changes in the scores, suggesting that people with the greatest loss in vision were also likely to have the biggest drop in cognition.
The researchers hypothesized that "poor vision reduces older adults' ability to participate in activities that help to maintain their well-being and leads to a decrease in brain stimulation that could become a risk factor for cognitive function decline." Thus, preventing major eye disorders and treating correctable visual impairment (for instance, with glasses or surgery) are likely to be important strategies for mitigating age-related cognitive declines, they concluded.
A 2018 study in the journal Neurology, found that leafy green vegetables, as part of a healthy diet, may help slow age-related cognitive decline.
Researchers from Rush University Medical Center in Chicago analyzed data on 960 people (ages 58 to 99, without dementia at baseline) taking part in the Rush Memory and Aging Project and found that those who ate the most leafy greens had significantly slower cognitive decline over a five-year period than those who rarely or never consumed them.
Leafy greens include spinach, kale, collards, and lettuce, which contain potentially neuroprotective compounds such as folate, vitamins K and E, and carotenoids. They are a prominent component of the MIND (Mediterranean-DASH Diet Intervention for Neurodegenerative Delay) diet, devised by Rush researchers, along with whole grains, nuts, beans, and berries.