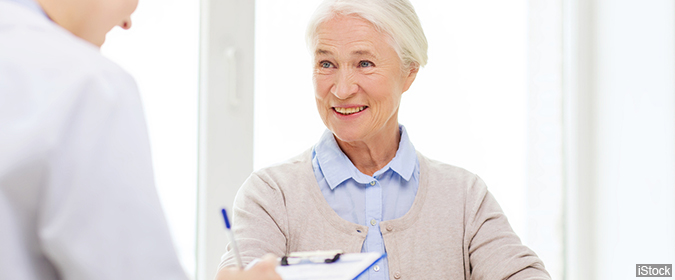 The U.S. Preventive Services Task Force (USPSTF) continues to support screening with bone mineral density testing to determine osteoporotic fracture risk in women aged 65 and older, according to its most recent recommendations, which were updated in 2018. The USPSTF, a panel of experts that issues guidelines and recommendations for the government on various health conditions, reviews the latest clinical evidence before issuing updates. Previous USPSTF recommendations for osteoporosis screening were published in 2011.
Based on the update, which was published in JAMA in June, postmenopausal women younger than 65 who are at high risk for osteoporosis should talk with their doctors about earlier screening. Risk factors include parental history of hip fracture, smoking, excessive alcohol consumption, and low body weight.
According to a recent review of 168 studies conducted to update the evidence base for the USPSTF, screening can identify women at risk for-or who already have-osteoporosis so that measures can be taken to prevent hip fractures. In addition, treatment with drugs such as bisphosphonates, parathyroid hormone, raloxifene, and denosumab may lower the risk of vertebral fractures in those with osteoporosis. The review also found that bisphosphonates and denosumab may lower the risk of nonvertebral fractures, such as hip fractures.
In contrast, there was very limited evidence to recommend screening or treatment in men. Men should talk with their doctors about whether they should be screened and when to do so.