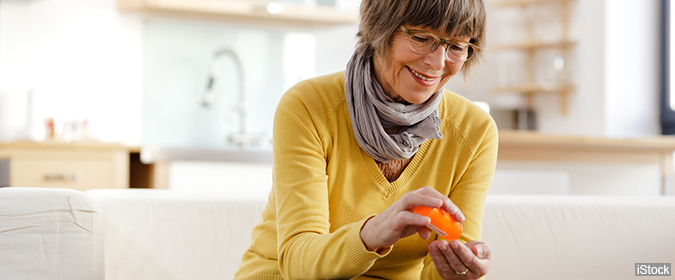 About 10 prescription drugs have been approved to prevent or treat osteoporosis. Experts are still debating about who should take the drugs besides people with osteoporosis. After some of the drugs were also approved for osteopenia two decades ago, many women (and some men) with the condition started taking them, raising concerns about overtreatment. But in recent years the treatment pendulum seems to have swung in the opposite direction, with more women with osteopenia hesitating to take the drugs, often because of concerns about their side effects.
Most of these drugs are "antiresorptive," meaning they slow the breakdown of bone; some also increase bone strength. There's good evidence that they can improve bone mineral density and other markers of bone health and reduce fracture risk in women with osteoporosis. However, research in women with osteopenia and people over 75 is limited. And there's little research comparing the drugs to one another.
Estimates of efficacy from research reviews vary considerably. One review estimated that in women who already had a fracture, 100 would have to be treated with bisphosphonates for three years to prevent one additional hip fracture. Of course, in people at lower risk, even more would likely have to be treated to prevent a single fracture. All of these drugs can have side effects, which cause many people to stop taking them. We mention only some of the more common side effects here.
Bisphosphonates are the first-line treatment for osteoporosis and are also FDA-approved for its prevention in women with osteopenia. They are alendronate (brand name Fosamax), ibandronate (Boniva), risedronate (Actonel), and zoledronic acid (Reclast, Zometa, Aclasta). Weekly or monthly dosing can be as effective as daily doses and is often better tolerated. Ibandronate can be administered intravenously every three months; zoledronic acid once a year to treat osteoporosis and once every two years to prevent it. To improve absorption and prevent esophageal injury, you must take the drug after an overnight fast, and then avoid lying down or consuming anything except plain water for 30 to 60 minutes.
Side effects include heartburn, irritation of the esophagus, nausea, indigestion, leg and arm pain, flu-like symptoms, and fever. The most serious but rare side effect is a deterioration of the jawbone, known as osteonecrosis of the jaw. There have also been rare reports of unusual fractures of the upper femur (thigh bone) in people taking bisphosphonate medicines for longer periods (for example, more than five years).
Optimal duration of bisphosphonate use is unclear. Experts advise most women to stop taking the drugs after five years-or to take a "drug holiday" of at least a year or two-because there is limited evidence of efficacy from longer use and good evidence of increased risk of side effects.
Raloxifene (Evista). Approved for the treatment and prevention of osteoporosis, this selective estrogen receptor modulator (SERM) mimics estrogen to keep bones strong. Also used to treat or prevent breast cancer, raloxifene provides the benefits of estrogen without many of its drawbacks. Side effects include hot flashes, leg cramps, and blood clots. Women at high risk for stroke (such as those with uncontrolled hypertension) should not take it.
Conjugated estrogens/bazedoxifene (Duavee). Approved only for prevention of osteoporosis in women with an intact uterus, this combines estrogen with a SERM. It increases bone mineral density and reduces fractures. Short-term studies show that it is safe, but long-term safety is not known.
Estrogen/progestin therapy. Such hormone therapy was once widely prescribed to improve bone health, but because studies found that long-term use increases the risk of breast cancer, blood clots, and strokes, it is now recommended as an option only for women who are at high risk for fractures but cannot take other drugs, according to a 2017 Cochrane Collaboration review.
Teriparatide (Forteo). Approved for the treatment of osteoporosis, this parathyroid hormone stimulates bone formation. It comes as a self-administered daily injection and is approved only for two-year use. Side effects include leg cramps, nausea, and dizziness. It is expensive. People taking it should be monitored for abnormally high serum calcium levels.
Denosumab (Prolia). Approved only for the treatment of osteoporosis, this monoclonal antibody inhibits bone loss. It is injected once every six months. It may be an option for women who don't respond to bisphosphonates or can't tolerate them, but it is expensive.
Calcitonin (Fortical, Miacalcin). Approved only for the treatment of osteoporosis, this is a hormone involved in calcium regulation and bone metabolism. It is given as a nasal spray or injection. Side effects include serious allergic reactions, nasal irritation, headache, flushing of the hands and face, and urinary frequency. Because of its side effects, its limited evidence of efficacy, and its high cost, many experts no longer recommend it, and it has been removed from the market in Canada and Europe, according to the Medical Letter.