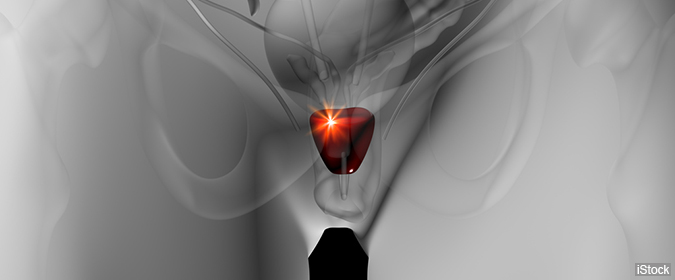 Lab tests show that many-but not all-men with pelvic pain and other symptoms of chronic prostatitis/chronic pelvic pain syndrome (CP/CPPS) have clear evidence of prostate inflammation. Conversely, some men who have prostatic inflammation experience no symptoms at all.
To help understand why this occurs, researchers followed 4,109 men (average age, 63 years) who had previously enrolled in the REDUCE (Reduction by DUtasteride of prostate Cancer Events) study. All the men were at increased risk for prostate cancer, and about 7 percent had a history of CP/CPPS. For the CP/CPPS study, the participants' urine and prostate fluid were tested for signs of acute or chronic inflammation. The men were also evaluated for new or worsening symptoms of CP/CPPS every six months for four years.
The study found that neither acute nor chronic inflammation increased the risk of developing CP/CPPS. However, symptoms were more likely to progress in men with CP/CPPS and chronic prostate inflammation than in those with acute inflammation. Complex interactions among genes, environmental triggers, and psychosocial factors may make certain males more prone to symptom progression. The findings were published in 2017 in The Journal of Urology.
If you have CP/CPPS, talk to your doctor about options for treatment. Combination therapy is often necessary to achieve sufficient relief.