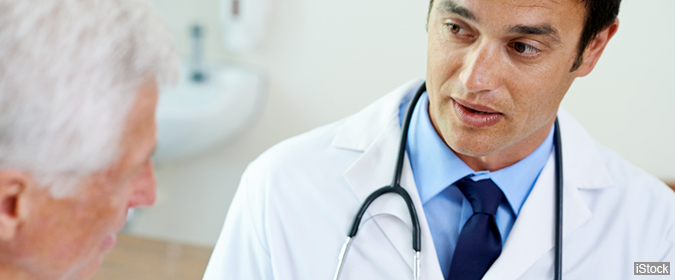 Active surveillance offers men who have a prostate cancer that is unlikely to cause harm without treatment the option of careful monitoring with the intention to treat for cure should the disease change over time. This management approach is most often recommended for men who have very-low- to low-risk prostate cancers (favorable risk) that are believed to be small volume, especially older men whose cancers are unlikely to become life-threatening during the remaining years of their life.
Prostate cancer experts emphasize the importance of having adequate biopsy sampling before choosing active surveillance. If a man diagnosed with a cancer that appears suitable for surveillance had an initial biopsy that removed fewer than 12 cores of tissue, a repeat 12- to 14-core biopsy should be performed to confirm that more extensive or higher-grade disease is not present before beginning active surveillance. In addition, many urologists now recommend a prostate MRI and targeted biopsies of any lesions that are suspicious on MRI, prior to embarking on active surveillance. This is especially important for men who do not meet the strict criteria of very-low-risk prostate cancer.
Men who choose active surveillance must see their doctor regularly and undergo testing to determine whether the cancer has progressed. How often a man who chooses active surveillance must see his doctor and what tests he needs vary depending on the physician and medical center. A typical follow-up plan requires a man to have a DRE at least annually, a PSA test every three to six months, and a prostate biopsy every one to four years.
The triggers for intervention that most commonly prompt moving to treatment are the presence of a higher-grade cancer on surveillance biopsy or the finding of more extensive low-grade cancer. A rising PSA should prompt further evaluation to exclude the presence of a high-grade cancer, but not initiation of treatment in most cases.