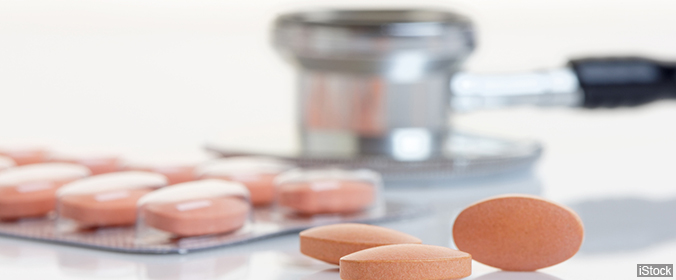 Men with prostate cancer who take a statin drug to lower their cholesterol have reduced death rates, according to a new study in the Journal of Clinical Oncology. Researchers followed nearly 32,000 Danish men who were diagnosed with prostate cancer for an average of three years and found that statin users were 17 percent less likely to die from the cancer and 19 percent less likely to die from all causes than nonusers; they controlled for age, severity of the cancer (clinical stage and Gleason score), and other variables. Dose and type of statin and prediagnosis statin use did not affect the results.
This was just an observational study, which can find associations but not establish causality, but it confirms the results of many previous studies. For instance, in 2016, an analysis of 34 observational studies on the effect of statins in men with prostate cancer found a 22 percent reduction in the risk of metastases and 24 percent reduction in death rates among statin users. It was published in Prostate Cancer and Prostatic Diseases.
Why might statins help lower death rates among men with prostate cancer? Researchers hypothesize that statins may help reduce progression of the cancer, in part, by reducing inflammation, which has been linked to cancer and heart disease.
These studies did not focus on prevention, but so far there's no evidence that statins reduce the risk of developing prostate cancer in the first place.