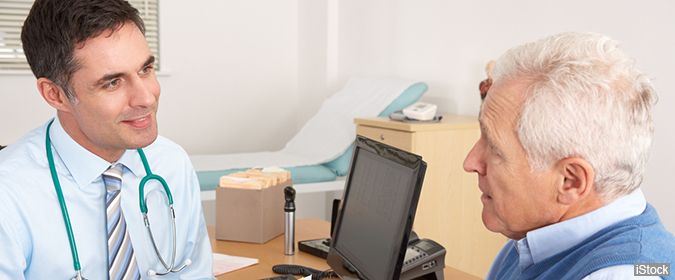 Men whose prostate cancer has not spread to other sites in the body but who have rapidly rising PSA levels despite androgen deprivation therapy (ADT) now have two more treatment options.
Previously, the only treatment for men with this condition-called nonmetastatic castration-resistant prostate cancer (NM-CRPC)-was to continue ADT until their cancer spread, at which time they would receive therapy to help control the spread, pain, and other related symptoms.
In 2018, the U.S. Food and Drug Administration (FDA) approved apalutamide (Erleada) for men with NM-CRPC based on findings from the SPARTAN trial. In that study, men with NM-CRPC who received apalutamide remained free of metastasis for 40.5 months, on average, compared to 16.2 months in others given a placebo.
Another 2018 study, the PROSPER trial, found that men with NM-CRPC who received enzalutamide (Xtandi) remained metastasis-free for an average of 36.6 months, compared to 14.7 months for the placebo group. Based largely on those findings, the FDA approved enzalutamide-previously only intended for men whose prostate cancer had already spread-to treat NM-CRPC.
It's not yet clear whether these drugs improve overall survival. Be sure you understand their risks and benefits before choosing to take either of them.