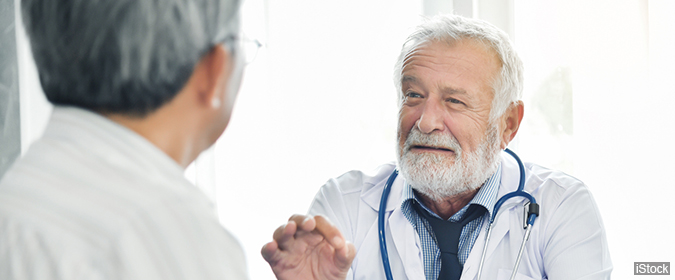 After nonmelanoma skin cancer, prostate cancer is the most common cancer in American men. But most men diagnosed with prostate cancer will not die of it. Thanks to reliable diagnostic tests and numerous treatment options now available, death rates from prostate cancer are on the decline. Nearly 100 percent of men are still alive five years after a prostate cancer diagnosis, 98 percent are alive 10 years after diagnosis, and about 96 percent are alive 15 years after diagnosis.
The choice of treatment for prostate cancer-active surveillance, surgery, radiation therapy, or systemic therapy with drugs that disrupt production and/or function of androgens (male hormones)-depends on a man's prostate cancer risk category, his age and general health, and his personal preferences.
When considering management strategies, it is often useful to consult physicians from different fields (urologists, radiation oncologists, and medical oncologists). This will help provide a broader view of potential options and may reduce some of the bias that could be present for one provider.
Men with favorable-risk prostate cancer typically have the most difficulty in making a management decision because they have more options from which to choose. For a disease in which there is no best choice in many cases, the patient also should play a large role in the decision-making process.