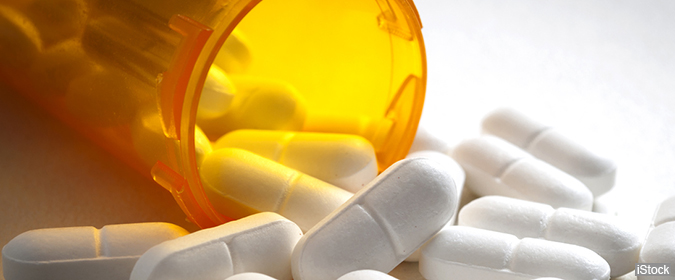 Some doctors prescribe opioids for chronic muscle and joint pain, despite a lack of research indicating they offer significant relief. But there's no question that overuse of these addictive drugs has contributed to a crisis of overdoses and deaths. So, are opioids worth the risk?
A study reported in 2018 in JAMA suggests the answer is no.
Researchers at several Veterans Affairs clinics recruited 240 patients with hip osteoarthritis, knee osteoarthritis, or chronic back pain. Half were initially given opioids such as immediate-release morphine or oxycodone. If the subjects' pain remained uncontrolled, they were switched to longer-acting opioids. Similarly, the other half were given acetaminophen or nonsteroidal anti-inflammatory drugs (NSAIDs), and switched to stronger nonopioids such as gabapentin or lidocaine as necessary; if those failed, patients received medicines such as pregabalin or tramadol.
After one year, the degree to which pain interfered with daily life was similar in both groups; pain intensity was lower among those taking nonopioids, though the difference was small. Yet opioid users reported more adverse events, such as fatigue and gastrointestinal problems.
The bottom line: Opioids are no more effective than nonopioid alternatives for treating painful symptoms of knee and hip osteoarthritis or chronic back pain. While opioids have a role in treating pain related to cancer and certain other conditions, for more common aches, there are better, safer choices.