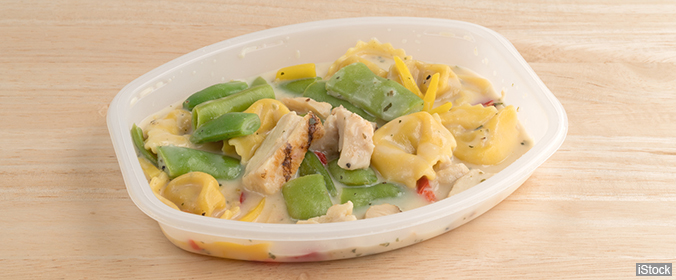 Whether you've just decided to lose weight or your resolve to lose those extra pounds is flagging, here are 3 weight-loss strategies that just might help you achieve your goal.
1. Make lunch your main meal. In a study in the American Journal of Clinical Nutrition, overweight women took part in a clinic-based weight-loss program, with half making lunch their biggest meal, the other half dinner. They chose their own food but got guidance from nutritionists and were encouraged to exercise. Though there were no differences in their calorie or macronutrient intakes, the lunch group lost 3 pounds more, on average, after 12 weeks than the dinner group.
2. Use portion-controlled meals. In a study in Obesity, overweight people received nutrition and behavioral counseling to help them meet a weight-loss goal of at least 5 percent of their initial body weight. Those who consumed portion-controlled frozen entrees for lunch and dinner lost more weight over 12 weeks than those in the control group, who ate a self-selected reduced-calorie diet. Using portion controlled meals simplifies food planning and preparation and also models appropriate serving sizes.
3. When eating out, order your food in advance, if possible. You'll be less hungry and thus less likely to order impulsively-or so the theory goes. This strategy was put to the test in a study in the Journal of Marketing Research. In one part, researchers analyzed data from 1,000 online lunch orders at an employee cafeteria and found an average reduction of 38 calories for every extra hour between placing the order and picking it up. In another part, students who selected lunch before class ordered about 100 fewer calories than those who ordered lunch right before eating. If you can't place your order in advance, you may be able to at least view the menu and decide ahead of time what you will order.