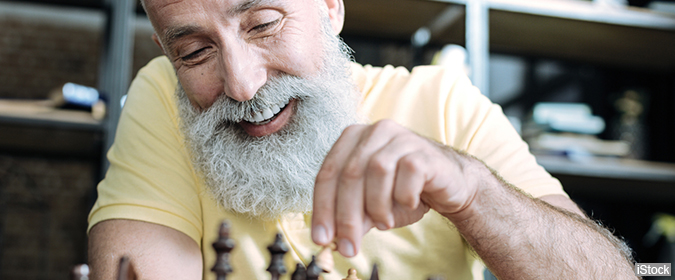 People with preclinical Alzheimer's disease (i.e., those with biomarker evidence of the disease but no symptoms) have a good chance of never developing symptoms of full-blown dementia. That's the conclusion of an analysis of several long-term studies in more than 2,000 people reported in 2018 in Alzheimer's & Dementia.
Two biomarkers are used to indicate dementia: deposits of beta-amyloid in the brain, as seen with positron-emission tomography (PET) scans, followed by degeneration of brain neurons (neurodegeneration), found through cerebrospinal fluid analysis (spinal tap).
Analysis showed the risk for eventually developing Alzheimer's depended on such factors as age, gender, and whether symptoms were yet evident. A 75-year-old woman with no biomarkers and normal cognition, for example, has a lifetime risk of 13.8 percent for developing Alzheimer's. This compares with a 23.5 percent risk if she has beta-amyloid plaques and a 35.9 percent risk if tests show plaques and neurodegeneration. If she also has mild cognitive impairment, however, the risk rises to 84.7 percent. The risks for men are similar, but lower overall given the shorter life span.
Investigators say that their findings are useful for identifying people who have a high likelihood of getting full-blown dementia and who might benefit most from prevention strategies. Most of us don't know our biomarker status, of course, but these findings are reassuring and a good reminder to keep our brains and bodies healthy.