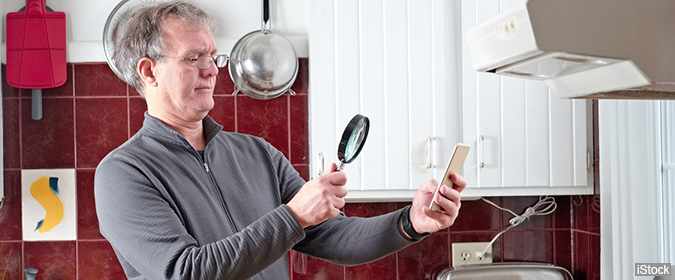 A growing number of smartphone and tablet mobile applications, commonly known as apps, are being designed specifically for people with limited vision, but are they useful? Reports indicate that they are indeed. Some of these use barcode readers to help identify products or access information. Others help people get around more easily. Still others facilitate reading or writing notes.
In a study published in the Journal of Visual Impairment & Blindness in 2017, researchers surveyed 259 visually impaired people about their use of apps and found that more than 95 percent rated them as useful. The most commonly used ones were visual identification apps, such as Be My Eyes (which enables sighted people to help those who are visually impaired via live video connection), Color ID, and CamFind.
The second most commonly used apps were ones that assist with reading and writing, such as Brailletouch or EyeSight. Also popular among the respondents were GPS navigation apps such as BlindSquare and news apps such as NFB-Newsline, a free service from the National Federation of the Blind that offers access to more than 400 publications.
Middle-aged respondents were more likely than both older and younger ones to say they found apps designed for people with visual impairments to be helpful. Although the large majority of mobile app users with vision impairment said they were satisfied with the apps available, they also acknowledged that they would like to see more and better apps designed for people with visual impairments.