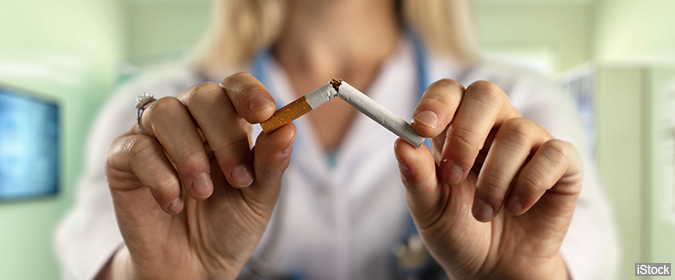 Quitting smoking provides more than just a promise of better health in the distant future. Smokers who kick the habit after a hospitalization are more likely to report a better quality of life within just a month than those who continue to smoke, researchers say.
Those improvements include gains in both physical and mental health, such as a lower likelihood of anxiety and depression.
Researchers studied 1,357 daily adult smokers who were recruited for tobacco cessation programs while they were being treated at one of three hospitals between 2012 and 2014.
Six months after they were discharged, those who had been confirmed by a test to have quit smoking were 30 percent more likely to report that their health was good, very good, or excellent. Most of that improvement came in the first month. And even for those without smoking-related diseases, quality of life was "significantly greater" after they quit.
Quality of life was measured by the participants' overall assessment of their health; their difficulties with mobility, self-care, and typical activities; their level of pain and discomfort; and their anxiety and depression. The findings were reported in 2018 in Preventive Medicine.
While the results are encouraging, the researchers cautioned that the study does not prove that quitting smoking caused improved quality of life, only that the two were associated. Further studies should measure quality of life for a period of time longer than six months, they wrote.