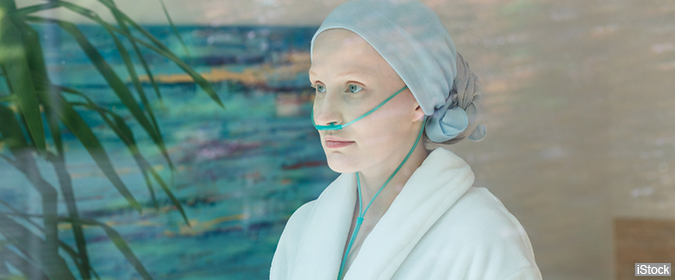 What is the optimal timeframe for starting postoperative chemotherapy in patients with non-small cell lung cancer (NSCLC)? A study in JAMA Oncology suggests it's longer than previously thought.
Researchers reviewed data from 31,473 NSCLC patients in the National Cancer Database. All of the patients had stage I, II, or III disease and had undergone complete resection surgery; 19,001 had surgery only; and 12,473 began chemotherapy after surgery. Of the latter group, 41 percent began chemotherapy within the previously characterized optimal timeframe of 39 to 56 days after surgery; 27 percent began chemotherapy in fewer than 39 days; and 32 percent waited at least 57 days after surgery to begin treatment.
The five-year mortality rates were consistent for all three groups who underwent postsurgical chemotherapy, and ranged from 53 percent to 55 percent. Compared with patients who had surgery only, those who waited the longest (57-127 days) after surgery to begin chemotherapy were 66 percent less likely to die within five years.
The authors caution that their findings, which were published online last year, do not mean that chemotherapy is equally effective no matter when it's given. Nevertheless, they do suggest that patients who recover slowly from surgery may still gain some benefit from starting chemotherapy even up to four months after surgery.