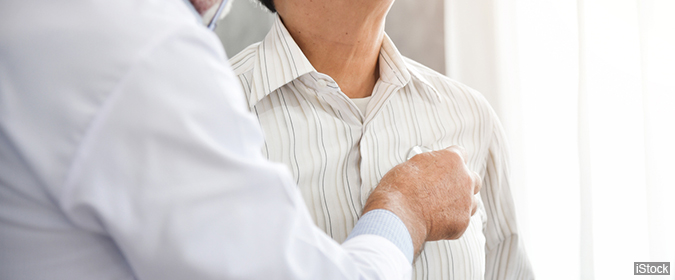 People whose emphysema is not helped by medication have had few treatment options-mainly a lung transplant or surgery to reduce lung volume, which are not appropriate for all patients. But a new device provides another alternative.
The Food and Drug Administration (FDA) approved the Zephyr Valve in June 2018 to treat breathing problems associated with severe emphysema. In people with the disease, the air sacs of the lungs are damaged, leading to shortness of breath. As the disease progresses, used air becomes trapped in the damaged sacs, and oxygen-rich air that is inhaled doesnt replace it effectively. As a result, not enough oxygen gets into the bloodstream.
In a hospital procedure, a doctor inserts small Zephyr valves, about the size of pencil erasers, into the diseased parts of the airways. The valves prevent air from going into the diseased area during inhalation. When the patient inhales, oxygen flows instead into the healthier areas of the lungs. During exhalation, the valves open and allow trapped air to escape.
The FDA gave the Zephyr Valve what is known as Breakthrough Device designation. This gives patients quicker access to new, more effective treatments for life-threatening diseases. The device is not appropriate for people who are active smokers or have lung infections, those who cannot tolerate a bronchoscopic procedure, and those who are allergic to nitinol, nickel, titanium, or silicone.