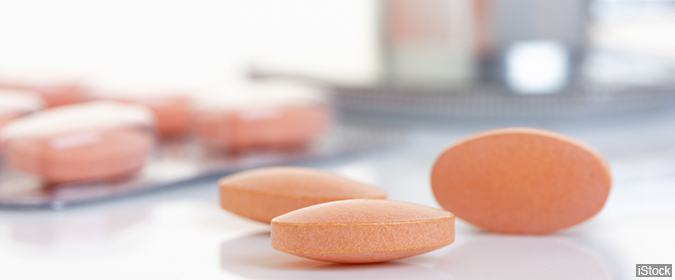 Taking statins-the drugs widely used to lower cholesterol levels and reduce cardiovascular risk-may reduce the need for hospitalization and the risk of death in patients with idiopathic pulmonary fibrosis (IPF), according to a study published last year in Thorax. IPF is a condition of unknown cause ("idiopathic") that involves progressive scarring of the lungs.
The research was based on data compiled from three earlier randomized trials of pirfenidone (Esbriet) conducted from 2006 to 2013, before its approval as a treatment for IPF. For the current study, researchers identified 624 adults (age 40-80 years) with confirmed IPF who had been randomly assigned to the placebo groups of the previous studies. Nearly half the participants were taking a statin for conditions known to increase cardiovascular disease risk, including high cholesterol and diabetes.
The results showed that at one year, statin users were 64 percent less likely to die of an IPF-related cause than their counterparts who didn't use statins. Statin users were also 56 percent less likely to require hospitalization for a respiratory related event, and 42 percent less likely to require hospitalization for any reason than non-statin users.
Statins have previously been linked to both beneficial and detrimental effects in IPF users. While this study provides evidence of the former, the results need to be confirmed in a study designed specifically to look at the impact of statins on IPF. In the meantime, the cholesterol-lowering benefits of statins are well known-and are a good reason to keep taking them if they've been prescribed by your doctor.