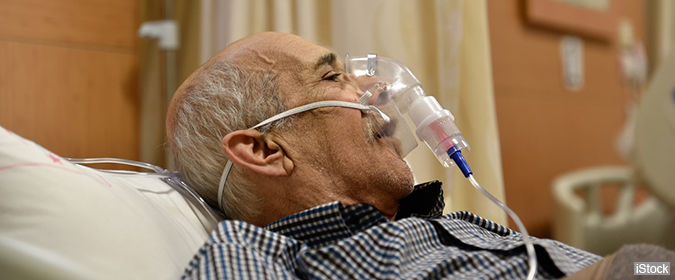 A task force assembled by the European Respiratory Society (ERS) and the American Thoracic Society (ATS) has released updated guidelines on the treatment of COPD exacerbations. To make the recommendations, the task force identified specific aspects of COPD patient care that were inadequately addressed by other guidelines. The recommendations were published in 2017 in the European Respiratory Journal.
For outpatients experiencing a COPD exacerbation, the task force conditionally recommends treatment with antibiotics and no more than 14 days of oral corticosteroids.
For hospitalized patients, oral rather than intravenous corticosteroids should be used, followed by pulmonary rehabilitation within three weeks of discharge-both conditional recommendations. The task force conditionally recommends against beginning pulmonary rehabilitation during hospitalization because of a potentially increased risk of death. One strong recommendation is that hospitalized patients experiencing acute respiratory failure should receive noninvasive ventilatory support; for example, through a face mask, rather than through a tracheal tube or other invasive means.
The recommendations are based on findings from multiple studies that were assessed for the strength of evidence they provided. When possible, cost-benefit analyses were also conducted. A conditional rating was given when the evidence was of moderate quality or didnt allow for a cost-benefit analysis.