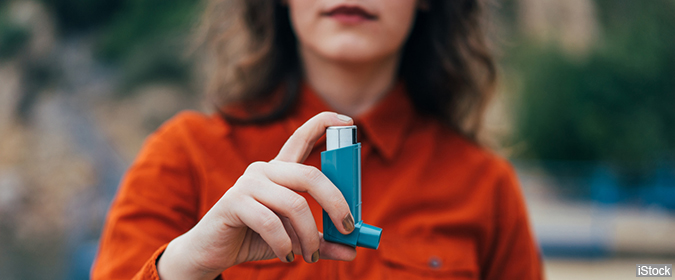 More than four in 10 middle-aged and older women with asthma go on to develop chronic obstructive pulmonary disease (COPD) as they age, according to a recent Canadian study published online in the Annals of the American Thoracic Society.
The researchers monitored 4,051 women with asthma (average age, 64) for about 14 years after their asthma diagnosis. During that time, 1,701 of the women developed a condition called asthma and COPD overlap syndrome, or ACOS. People with ACOS experience more exacerbations and hospitalizations and have a lower quality of life than those with asthma or COPD alone, say the researchers.
WHAT ELSE YOU SHOULD KNOW: The factors identified in the study as increasing ACOS risk were smoking, obesity, older age, living in a rural area, low education levels, and unemployment. Study results indicate that individual factors play a bigger role in the development of ACOS than environmental factors like air pollution exposure.
WHAT YOU SHOULD DO: Some ACOS risk factors, like smoking and obesity, are modifiable with lifestyle changes. If you have asthma, work with your doctor to consider strategies to reduce your chances of developing COPD with healthy habits.