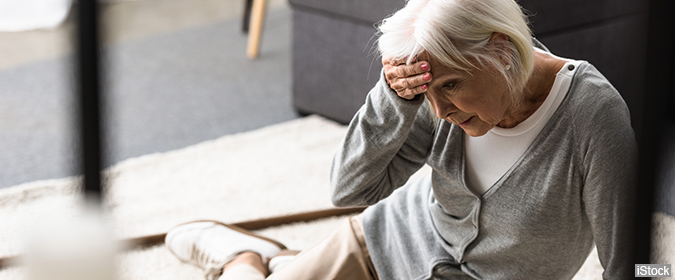 If you take medication for hypertension and feel faint or dizzy, tell your doctor. It may be a sign that your blood pressure is dropping too low, which can cause falls, according to a 2018 study published in the American Journal of Preventive Medicine.
For the study, researchers looked at medical records of 478,000 patients in Southern California who were being treated for hypertension. They found that the 27 percent of patients whose systolic blood pressure dropped below 110 mm Hg at one or more medical visits during a one-year period were twice as likely to experience a serious fall or fainting episode as patients whose treated blood pressure was above 110 at all visits.
Systolic is the first of two numbers given for blood pressure; below 120 is considered normal. For people with hypertension, the American College of Cardiology and the American Heart Association last year lowered the recommended systolic treatment goal to below 130, though some other expert groups still set it at 140 or 150, depending on cardiovascular risk.
Talk with your doctor about a target blood pressure that's right for you, and about the benefits and risks of lowering your blood pressure to a specific goal. Lifestyle changes play a big role in managing blood pressure. If you're prescribed blood-pressure-lowering medication, it's important to take it as prescribed.