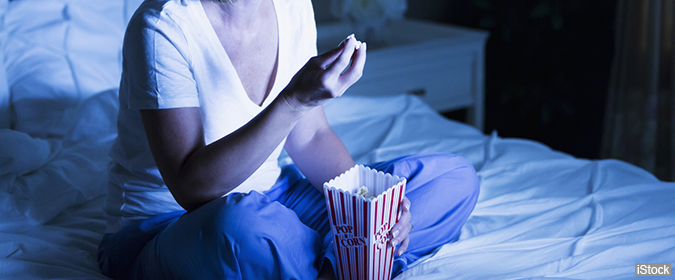 If you snack impulsively, eat at unusual times, or chow down before going to bed, chew on this: Irregular eating can increase your risk of high blood pressure, stroke, heart disease, obesity, high cholesterol, and diabetes. So says the American Heart Association (AHA), which suggests that sticking to a regular mealtime schedule may help you avoid long-term health problems.
Unhealthy eating has become more common over the past 40 years, a worrisome trend noted by the AHA in a 2017 scientific statement in the journal Circulation. Scientific statements generally include a review of data available on a specific subject. The authors reviewed studies that measured the effects of erratic and impulsive eating on peoples health.
Among the findings were the following:
Eating breakfast every day prevents excessive saturated fat intake and minimizes impulsive snacking, both of which can cause weight gain.
Consuming your heaviest meal late at night may increase your risk of diabetes, heart disease, or stroke, but the authors warned that most of the studies addressing late-night eating were inconclusive.
The authors stressed that additional research is needed to definitively show that a specific eating pattern can have lasting health benefits.