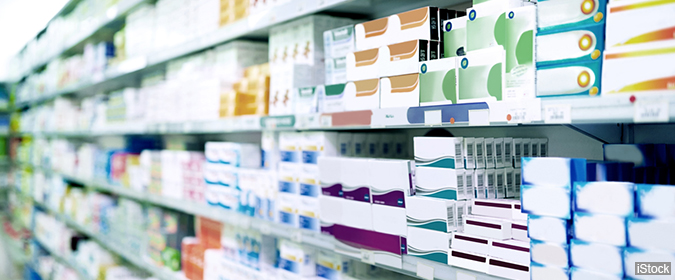 A quick online search yields no shortage of natural cures for chronic conditions, from herbal medicines to homeopathic treatments. But take heed: These readily available remedies can be dangerous, especially when combined with prescription drugs.
An Australian review of 27 international studies, published in 2017 by Family Practice, focused on people with hypertension (high blood pressure) and their over-the-counter (OTC) drug and supplement habits. The researchers found that most people who take antihypertensive medications to lower blood pressure report concurrent use of OTC drugs, herbal remedies, and supplements. A few people even use complementary and alternative medicines (CAMs) like garlic and fish oil to combat high blood pressure-but you should never use CAM products as a replacement for your prescriptions.
The most commonly used OTC drugs among individuals with high blood pressure in the review were pain relievers. Yet, self-medicating with some OTC pain relievers-especially nonsteroidal anti-inflammatory drugs (NSAIDs)-poses a risk to people taking high blood pressure medicine. NSAIDs, including naproxen (Aleve) and ibuprofen (Aleve, Motrin), lessen the effectiveness of antihypertensives.
As for CAMs, some do more harm than good. For example, although garlic has limited evidence of effectiveness in lowering blood pressure, it can interact with blood-thinning medications and increase the risk of bleeding. Cough syrups containing licorice and products containing licorice root can raise blood pressure even if you're on antihypertensive drugs.
If you have high blood pressure, you can help to ensure you're using OTC or other remedies safely by:
Reviewing all medications you take with your doctor or pharmacist every six to 12 months. Include OTC medications, such as aspirin or ibuprofen, as well as herbal supplements, vitamins, and other products. Your doctor can help you identify any potential for adverse interactions.
Knowing which OTC products to avoid. Beware of NSAIDs, decongestants, weight-loss remedies, and herbal supplements, such as ginkgo biloba and St. John's wort. Always read product labels to look for warnings and potential drug interactions.
Visiting the National Center for Complementary and Integrative Health's website. Go to H to find information about complementary health products, including the science behind them.
Being aware of gimmicks. Terms like "secret ingredient," "ancient remedy," or "miracle cure" are red flags. Like most things in life, if it sounds too good to be true, it probably is.