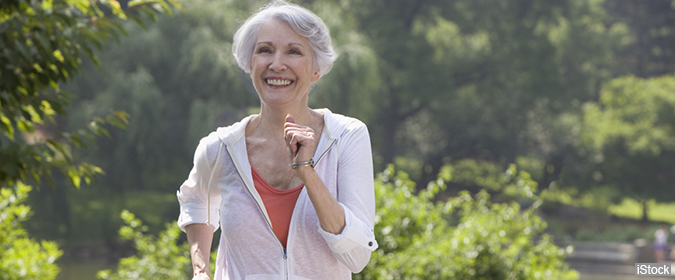 People with common forms of arthritis should follow standard recommendations for physical activity as a key part of their care, a panel of experts has concluded.
It's well known that exercise can help manage arthritis symptoms, but how much exercise is safe and beneficial for patients with osteoarthritis (OA), rheumatoid arthritis (RA), and other forms of arthritis had not previously been established.
The short answer, according to the panel: Just as much as for everyone else.
The expert panel-which included doctors and other medical specialists, as well as three arthritis patients-was appointed by the European League Against Rheumatism (EULAR), which studies ways to improve the care of arthritis. After examining dozens of studies, the panel concluded that people with the most common forms of arthritis can follow standard public health recommendations for physical activity without concern that they'll further harm their joints. The findings were reported in 2018 in the Annals of the Rheumatic Diseases.
In a nutshell, that means getting at least 30 minutes of aerobic exercise (such as brisk walking) for a minimum of five days a week; doing some form of strength training at least twice a week; and including exercises to promote flexibility, balance, and coordination, too. If you have been on the sidelines, talk to your doctor about designing a fitness plan that's right for you.