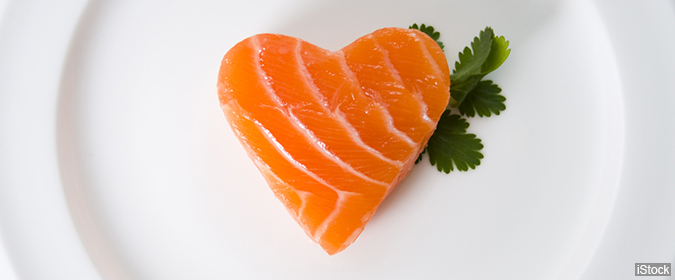 IN CASE YOU MISSED IT: Earlier this year, the American Heart Association (AHA) issued a scientific advisory reaffirming its 2002 recommendation to eat two 3.5-ounce (100 grams) servings of cooked fish each week to reduce cardiovascular disease risk, especially fish high in omega-3 fatty acids like salmon, mackerel, herring, lake trout, sardines, or albacore tuna. According to the AHA, eating non-fried fish can potentially lower your risk for coronary heart disease, cardiac arrest, and ischemic stroke.
WHAT ELSE YOU SHOULD KNOW: A panel of nutrition experts reviewed a growing body of new evidence since the last advisory, which serves to strengthen the AHA's advice. The panel also reviewed studies about mercury, which is found in most seafood. Mercury is most prevalent in larger fish like shark, swordfish, tilefish, king mackerel, and bigeye tuna. The panel concluded that the heart benefits of eating a variety of fish outweighed the risks of mercury contamination in most adults but not in young children and pregnant women. The advisory was published online on May 17 in Circulation.
WHAT YOU SHOULD DO: To get the most benefit, replace red meat and other foods high in saturated fat with up to two weekly servings of fish high in omega-3s. Try to stay away from fried fish, which is associated with an increased heart failure risk-even if you indulge only once a week. If you're not a fish lover, no evidence supports that taking omega-3 supplements will protect your heart. Instead, aim to get your omega-3s elsewhere such as from walnuts, flaxseeds, soybeans, kidney beans, and canola and soybean oils.