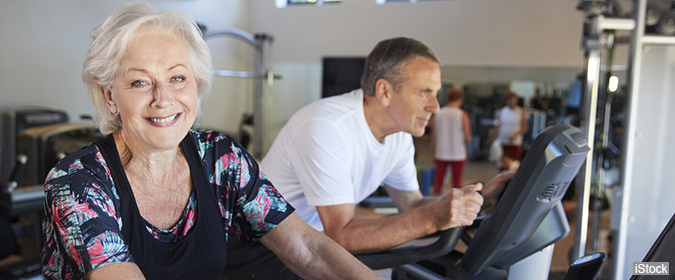 If you have a higher-than-average risk of heart disease because of family history, it's important to focus on risk factors you can change.
A large study published in Circulation in 2018 illustrates the value of being physically fit, despite genetic risk. The study of nearly 500,000 middle-aged and older adults found that those with higher fitness levels were less likely to develop heart disease over six years. It was true even for those who had gene variants that raised the odds of heart trouble.
The researchers examined how people's fitness levels-gauged during a stationary bike workout-correlated with their risk of developing heart disease. Each participant was also assigned a genetic risk score, based on whether they carried various gene variants linked to heart disease.
During the study, nearly 21,000 people suffered a heart attack or developed atrial fibrillation or other cardiovascular complications. People in the high genetic risk group were most vulnerable; they were 73 percent more likely to develop coronary heart disease, versus people at low genetic risk.
However, physical fitness generally curbed those risks. Among the third of people at highest genetic risk, those with the highest fitness levels were 49 percent less likely to develop coronary heart disease, versus those who were least fit. And they were 60 percent less likely to develop atrial fibrillation.
None of this means exercise erases the effects of genes. But if you do have a family history of heart disease, you're better off being physically fit than out of shape.