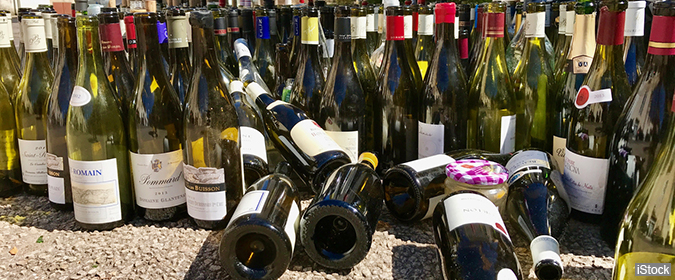 New research has found that alcohol abuse increases the risk for atrial fibrillation, heart attack, and heart failure at least as much as already-established cardiovascular disease risk factors, such as high blood pressure and diabetes.
A large study published in January 2017 in the Journal of the American College of Cardiology (JACC) also determined that even in the absence of any established risk factors, people who drank excessively greatly increased their chances of developing cardiovascular disease. The study-conducted by University of California, San Francisco, researchers-indicated that successful treatment of alcohol abuse could substantially reduce the incidence of heart attack, atrial fibrillation (a heart rhythm disorder that can lead to stroke), and heart failure.
While low to moderate alcohol consumption is generally believed to have some health benefits, and observational studies have shown that it may have a protective effect on the heart, results of this study indicate that excessive drinking can significantly increase the overall risk for heart problems, and even low to moderate alcohol consumption can increase the risk for atrial fibrillation.
Sobering statistics
Despite improvements in prevention measures and treatment, cardiovascular disease remains the leading cause of death worldwide, as reported by the World Health Organization (WHO). In the United States, an aging population and better detection methods have led to a substantial increase in first heart attack, atrial fibrillation, and heart failure diagnoses.
Alcohol is the most used drug in the United States, and its effects on health-including cardiovascular disease-have been widely studied. Nationwide, approximately 10 to 15 million adults abuse alcohol. Alcohol abuse is defined as a pattern of drinking that has an adverse effect on health, relationships, or the ability to function and work.
The JACC study noted that successful treatment of alcohol abuse could potentially result in 34,000 fewer first heart attacks, 73,000 fewer cases of atrial fibrillation, and 91,000 fewer cases of heart failure in the United States.
Study details
For the study, researchers analyzed the health data of more than 14.7 million residents of California age 21 and older who received medical care in a surgical center, emergency room, or hospital from 2005 to 2009. The information was obtained from the Healthcare Cost and Utilization Project (HCUP), which includes International Classification of Diseases (ICD) codes for alcohol abuse.
Researchers identified subgroups of patients requiring medical care for heart attack, atrial fibrillation, and heart failure and determined the alcohol abuse risk for these three groups. They then compared the risk with well-established heart disease risk factors. About 1.8 percent of study participants had an alcohol abuse diagnosis.
The study did not depend on self-reported problems with alcohol, which can be unreliable, and instead used information about alcohol abuse as identified by healthcare professionals. The study did, however, have limitations. For example, it did not prove causality or identify the specific amount of alcohol that increases heart risks. In addition, nearly one-fifth of those persons who drank excessively were also smokers, as were 4 percent of subjects who did not abuse alcohol.
Some advice
The American Heart Association (AHA) recommends that if you do drink alcohol, you do so only in moderation. That means the equivalent of one to two drinks per day for men and one drink per day for women. One drink is 12 ounces of beer, 4 ounces of wine, 1.5 ounces of 80-proof spirits, or 1 ounce of 100-proof spirits.
The AHA warns that regular drinking increases the risk for alcoholism, high blood pressure, obesity, stroke, certain types of cancer, accidents, and suicide. Talk with your doctor about the risks and benefits of alcohol consumption, and do not start drinking to improve your health, since the potential benefit of moderate alcohol consumption is relatively modest. If you think you have a drinking problem, tell your doctor. He or she can refer you to trained counselors and other professionals, as well as age-appropriate treatment groups where you can obtain further support to help control the urge to drink.