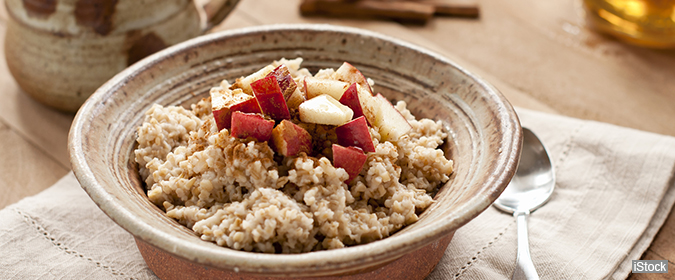 If you snack impulsively, eat at unusual times, or chow down before bedtime, chew on this: Irregular eating can increase your risk of heart disease, stroke, obesity, high cholesterol, diabetes, and high blood pressure.
So says the American Heart Association (AHA), which suggests that sticking to a regular mealtime schedule may help you avoid long-term health problems. Unhealthy eating has become more common over the past 40 years, a worrisome trend noted by the AHA in a scientific statement issued in January 2017.
Many people who have trouble finding time to cook or enjoy a sensible meal turn to fast-food restaurants, vending machines, and processed convenience foods for nourishment. The result: bigger portions that provide fast energy, but fewer nutrients.
"Given people's busy lives, setting aside time to eat without distraction is vital," says Marie-Pierre St-Onge, Ph.D., associate professor of nutritional medicine at Columbia University and lead author of the scientific statement, published online in the journal Circulation. Scientific statements generally include a review of data available on a specific subject.
What impulsive eating does
The authors reviewed studies that measured the effects of erratic and impulsive eating on peoples' health. Among the findings:
Eating breakfast every day prevents excessive saturated fat intake and minimizes impulsive snacking, both of which can cause weight gain.
Eating your heaviest meal late at night may increase your risk of diabetes, heart disease, or stroke, but the authors warned that most studies addressing late-night eating are inconclusive.
Smart eating tips
The researchers stressed that more research is needed to definitively show that a suggested eating pattern can have lasting health benefits. Still, even if you're busy, eating healthy can be as easy if you follow these tips from the AHA:
Eat your heaviest meal in the morning or afternoon.
Avoid late-night or overnight eating.
Have a snack before larger, more elaborate meals to prevent overeating.
Choose healthy foods (fruits, vegetables, low-fat dairy products) when snacking.
Set a meal schedule and follow it to prevent extreme hunger. Also, do not eat when you are angry, depressed, or worried, because that's when people are most likely to overeat, St-Onge says.
"We suggest eating mindfully, by paying attention to planning both what you eat and when you eat meals and snacks, to combat emotional eating," St-Onge says. "Many people find that emotions can trigger eating episodes when they are not hungry, which often leads to [consuming] too many calories from foods that have low nutritional value."