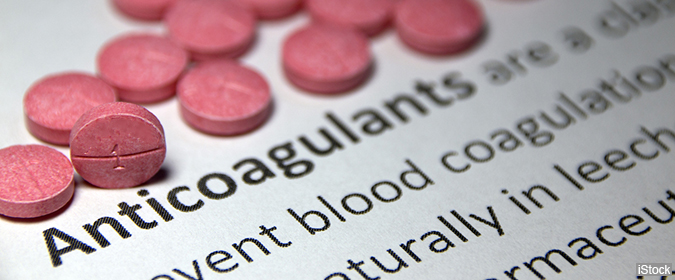 People with atrial fibrillation (a-fib), a common type of irregular heartbeat, are at increased risk for stroke. A-fib patients who have other stroke risk factors-such as age 75 or older, hypertension, or a previous stroke or transient ischemic attack (TIA)-typically take an anticoagulant for stroke prevention.
A study published in Neurologylast November suggests another reason to take anticoagulants: People with a-fib are at increased risk for cognitive decline and dementia, but not if they take one of these drugs.
For six years, researchers followed 2,685 people in Sweden, average age 73, who were free of dementia at the start of the study. About 9 percent of the group had a-fib at baseline, and another 11 percent developed it over the course of the study; 15 percent developed dementia.
Overall, people with a-fib experienced faster cognitive decline and a 40 percent elevated overall risk of dementia (mostly vascular dementia, but not Alzheimer's) than those who did not have a-fib. However, individuals who took anticoagulants (such as warfarin, dabigatran, and apixaban) did not have an increased risk. Aspirin and other antiplatelet drugs did not eliminate the excess risk, according to the study.