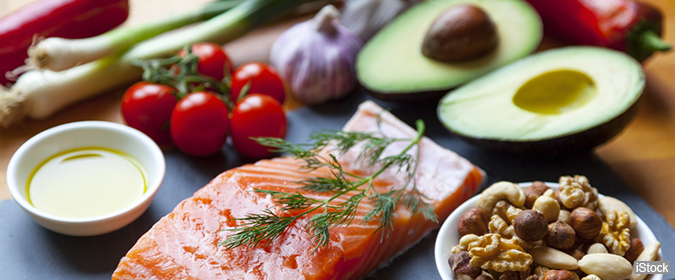 Another benefit of the Mediterranean diet: It may enhance the cardioprotective capacity of HDL ("good") cholesterol, even though it doesn't raise HDL levels.
This comes from a new analysis of the well-known PREDIMED study, published in the journal Circulation in February 2017, which focused on a subset of 296 Spaniards (average age 66) at high risk for cardiovascular disease. One-third followed a Mediterranean diet supplying extra olive oil, one-third a Mediterranean diet with added nuts, and one-third a healthy lower-fat control diet.
After a year, blood tests showed that none of the diets significantly affected HDL levels. But both Mediterranean diets, especially the olive oil one, modestly improved HDL's efflux capacity-that is, its ability to remove cholesterol from plaque in arteries so it can be eliminated from the body-compared to the control diet. The Mediterranean diets also enhanced HDL's anti-inflammatory and antioxidant capacity.
These findings are of great interest because recent research has called into question the hypothesis that raising HDL levels is cardioprotective. Increasingly, researchers are looking at other ways HDL may help reduce atherosclerosis (artery "hardening") that are not directly related to a simple measurement of HDL levels. This new study helps explore some of the alternate benefits of HDL.