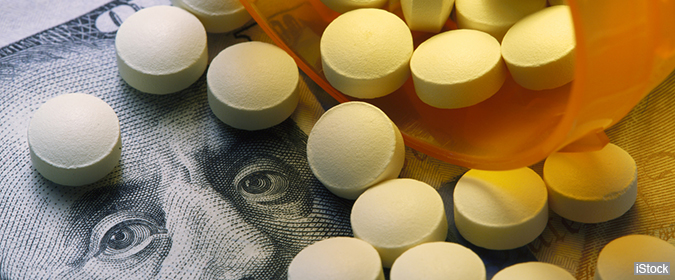 A recent University of Michigan National Poll on Healthy Aging found that 27 percent of a national sample of 2,131 respondents, ages 50 to 80, considered their prescription drug bills to be a financial burden, and nearly half of them never mentioned the burden to their doctors. Yet high out-of-pocket drug costs are very much a medical issue that you should discuss with your doctor-especially when consequences, such as missed doses, can lead to negative health outcomes.
Your doctor can recommend cheaper alternative medications, if they're available, for one. In fact, of the patients who discussed drug costs with their doctors, 67 percent reported that the doctor was able to suggest a less-expensive option for them.
Your doctor may also suggest that you talk to your pharmacist about recommended alternatives-your doctor may not know whether your insurance plan covers a particular drug or its costs. The survey found that 37 percent of patients who also discussed drug costs with their pharmacist said they'd received recommendations for less-expensive drugs. What's more, pharmacists may be aware of other potential money-savers, such as prescription discount cards and patient assistance programs for some medications.
If you have Medicare Part D drug coverage and take prescriptions for multiple chronic conditions, you may be eligible for a free Medication Therapy Management (MTM) program by a pharmacist or other health professional. He or she will review your current drug costs and whether they can be reduced. You'll also get a written action plan you can discuss with your doctor.