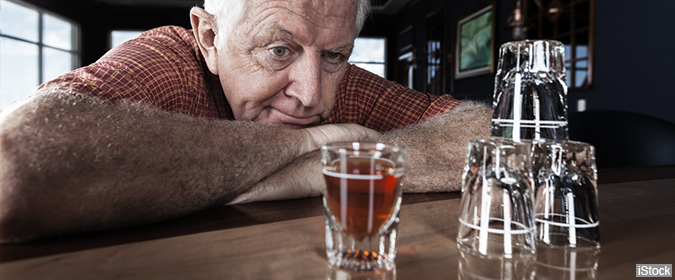 About 12 percent of retirees temporarily increase their alcohol consumption to unhealthy levels around the time they leave their full-time jobs, according to a 2017 Finnish study in the journal Addiction. Most risky drinkers are men, smokers, and people who have depressive symptoms.
Researchers surveyed nearly 6,000 people about their drinking habits before and after their retirement over an eight-year period. The increase in drinking peaked during retirement transition but declined to preretirement levels within four to eight years.
The researchers suggest the stress of adapting to a major life transition like retirement may trigger a temporary increase in alcohol consumption in some people. Retirees are suddenly faced with more free time than they had while working. They may also find themselves isolated and without a social network after retirement. According to the National Institute on Alcohol Abuse and Alcoholism, it's not uncommon to develop a drinking problem driven by boredom after retirement.
If you're nearing retirement and haven't yet given thought to your leisure-time plans, you might want to start thinking about what you can do to ward off potential boredom and stay connected. Consider working part-time, volunteering, or joining a group that shares your interests, such as a book club.