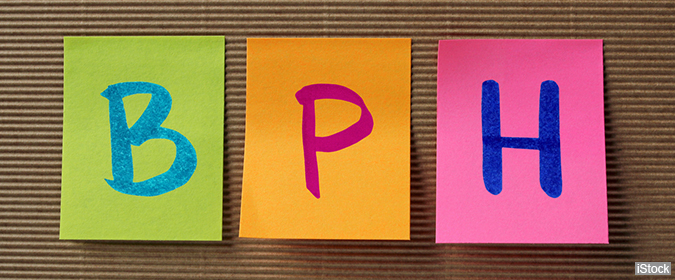 The goal of minimally invasive treatment for benign prostatic hyperplasia (BPH) is to reduce lower urinary tract symptoms and thereby improve quality of life, while minimizing treatment side effects. To that end, a variety of minimally invasive procedures have been introduced as alternatives to transurethral prostatectomy (TURP)-the gold standard for BPH treatment. Some of these therapies use heat to vaporize tissue in the prostate, a process known as thermoablation.
One of the most common thermoablative procedures, transurethral needle ablation (TUNA), has been available for more than a decade. Although some studies have reported that the procedure is associated with fewer complications than TURP, such as a lower risk of bleeding, most urologists have abandoned it. In fact, the American Urological Association's 2018 guidelines on the surgical management of BPH-related lower urinary tract symptoms advise that the procedure should no longer be recommended.
According to the guidelines, published research, albeit limited, demonstrated that prostate size following TUNA is reduced less than initially anticipated. Additional reasons for the recommendation include inconsistent findings on short- and long-term response to treatment and lack of clarity regarding which men are suitable candidates for the procedure.
Although TUNA is no longer recommended, several other treatments are available. Talk to your urologist about your options.