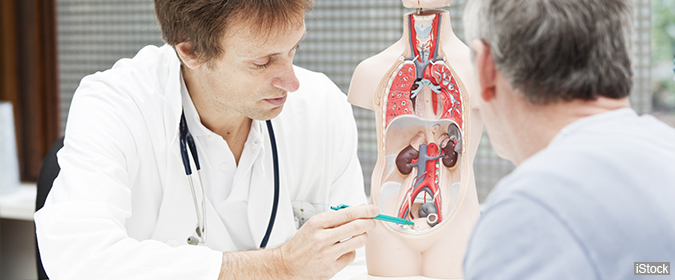 Transurethral resection of the prostate (TURP) is the most common surgical treatment for benign prostatic enlargement (BPE), but a newer technique may appeal to men who want to avoid certain side effects.
In TURP, a surgeon cuts away overgrown prostate tissue blocking the flow of urine through the urethra. An alternative approach called prostatic urethral lift (PUL) doesn't require cutting tissue; instead, it uses implants inserted into the urethra to retract prostate tissue and improve urine flow.
So how does PUL compare to TURP? To find out, doctors followed 80 men with BPE who underwent TURP (35 men) or PUL (45 men). After two years, the researchers found that PUL was somewhat less effective than TURP for reducing urinary symptoms of BPE. However, PUL patients had a faster recovery and were less likely to experience incontinence following the procedure. And while one in three TURP patients developed retrograde ejaculation, or dry orgasm, that persisted for two years, the men in the PUL group had normal ejaculations. The majority of men in both groups said their symptoms and quality of life improved within two years of surgery.
Worth noting: This study, which was reported in 2017 in BJU International, included just 80 men. Larger, longer-term studies are needed to better understand how the procedures compare to each other. If you're considering BPE surgery, discuss your priorities and concerns with your doctor before choosing a method.