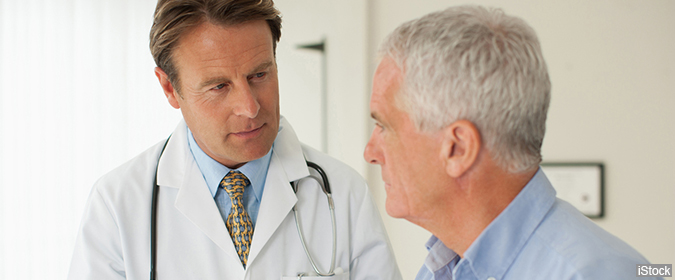 The most common type of polyps discovered during a colonoscopy are called adenomas, which have the potential to become cancerous, although most don't. Patients who have high-risk polyps, such as a large adenoma (10 mm, or about 0.4 inches), three or more adenomas, or a type of polyp called villous adenoma, are at an increased risk of developing colon and rectal cancer (colorectal cancer). Clinical guidelines recommend that those patients have a follow-up, or surveillance, colonoscopy three years later. But many patients aren't getting their three-year surveillance screenings, according to a 2018 study in Cancer, Epidemiology, Biomarkers & Prevention.
Researchers tracked 6,909 patients ages 50 to 89 who either had a high-risk adenoma removed or had more than three adenomas removed at four California and Washington healthcare facilities. Only 47 to 60 percent of those treated at one of three Kaiser Permanente hospitals returned for a surveillance screening within three and a half years. Even more disturbing: Only 18 percent of patients from the fourth location, Parkland Health & Hospital System-which serves patients even if they don't have insurance or the ability to pay-underwent follow-up screening. The patients most likely to get appropriate follow-up were between ages 60 and 74.
WHAT ELSE YOU SHOULD KNOW: One reason for the different return rates between Kaiser facilities and Parkland might be the nature of the organizations and their patient populations (for example, different patient outreach protocols and insured vs. uninsured patients). But that still doesn't account for the poor percentage of surveillance screenings overall. The researchers suggested that if hospitals had protocols in place to remind patients of surveillance screenings, the follow-up rate might be higher.
WHAT YOU SHOULD DO: Ask your doctor when your next colorectal surveillance screening should be done. With some exceptions, guidelines recommend follow-up colonoscopies three years after removal of high-risk adenomas. If you have low-risk adenomas, you can wait five years until your next colonoscopy, or 10 years if no polyps are found. Your doctor may suggest a modified schedule depending on the results of your last colonoscopy, age, overall health, and other factors.