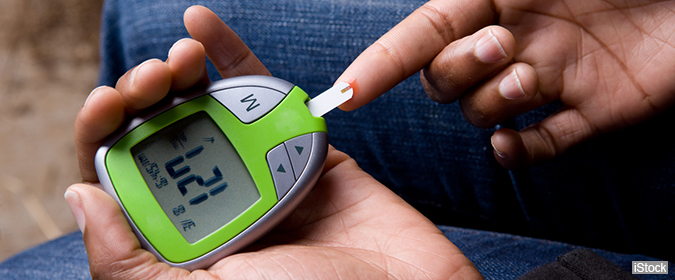 Many people with low-risk type 2 diabetes are self-testing their glucose more often than they need to, according to a 2018 study in JAMA Internal Medicine. Routine glucose self-monitoring is a good practice for people with diabetes. However, that can be too much of a good thing for those who don't use insulin or medications associated with low blood sugar.
A University of Michigan study reviewed medical claims for blood glucose test strips by more than 370,000 adults with type 2 diabetes who weren't receiving insulin. By calculating the number of strips patients bought each year, researchers concluded that about 14 percent of those patients were possibly checking their glucose inappropriately, such as more than once a day-a practice the American Diabetes Association doesn't support since robust evidence shows no benefit of multiple checks daily.
WHAT ELSE YOU SHOULD KNOW: According to the study, the average cost of one year's worth of test strips is $325 before insurance, with an average co-pay of $18 annually. Because some people may be buying cheaper pre-owned test strips to save money, the American Diabetes Association warns that secondhand strips aren't guaranteed to yield accurate results. You should use only unopened vials of test strips to ensure accuracy.
WHAT YOU SHOULD DO: You might be able to spare yourself multiple finger pricks-and save money, too. If your glucose levels are stable, but you've been testing yourself multiple times a day-and don't use insulin or drugs that can cause hypoglycemia-work with your doctor to set up a safe and effective self-monitoring schedule.