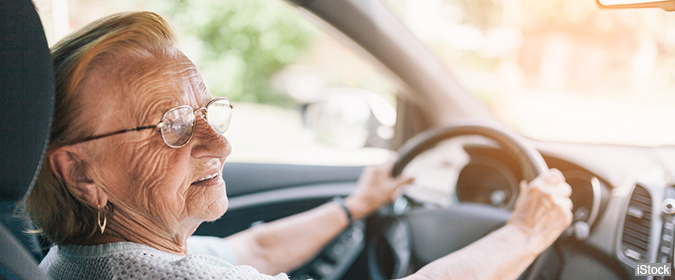 Requiring in-person driver's license renewal visits and vision testing is highly associated with fewer car crashes involving drivers with dementia, according to a study reported in 2018 in Neurology. Forty-five states require in-person renewals at least once within two or three renewal cycles, 36 call for vision testing, and two require road testing.
Investigators analyzed five years of data for almost 137,000 drivers 60 years or older in 37 states who had been hospitalized because of motor vehicle accidents; about 5,500 of these individuals had a diagnosis of dementia, of whom about half were 80 or older.
Not surprisingly, drivers 60 to 69 years old, as well as those 80 and older, who successfully renewed their licenses following in-person driver's tests and vision testing were significantly less likely than their peers to have dementia. But investigators were surprised that physician reporting of dementia, as mandated in three states, did not appear to have any safety benefits.
Overall, the findings don't really answer the question about when people with dementia should stop driving, but they reinforce the importance of in-person renewals and vision testing in deciding whether it is safe to continue. And no matter where you live, you can always request a road test at your local motor vehicle bureau if you are concerned about whether a loved one with dementia should stay behind the wheel.