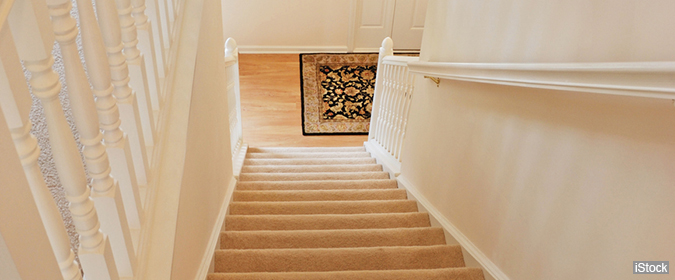 If you or someone you care for has cognitive problems, take precautions to prevent falls. People with moderate cognitive impairment or dementia are twice as likely to fall as their cognitively healthy same-age counterparts, and they are more likely to end up in a long-term care facility in the aftermath, according to a recent paper in the Journal of the American Geriatrics Society.
Cognitive problems increase the risk of walking impairment and instability in many ways. Following are general strategies to enhance mobility and prevent falls:
1. Ask the doctor to review all medications being taken. Find out if there are ways minimize the use of any drugs that can further impair cognition and reaction time.
2. Perform simple muscle-strengthening and balance-training exercises. Both have been shown to reduce the risk of falling.
3. Correct vision and hearing problems. Not surprisingly, difficulty seeing may increase the risk of falls, but research has also linked hearing loss to a higher risk of falling.
4. "Fall-proof" the home to remove hazards to walking. Strategies include making sure that the floors are clear of any obstacles that could cause a person to slip or fall, such as area rugs or extension cords. Also, be sure that hallways, stairwells, and bathrooms are well lit, especially at night. Have hand rails installed along both sides of staircases to make stairs safer.
Of course, cognitively impaired people may be less responsive to some of these interventions because of limitations in learning and following recommendations.