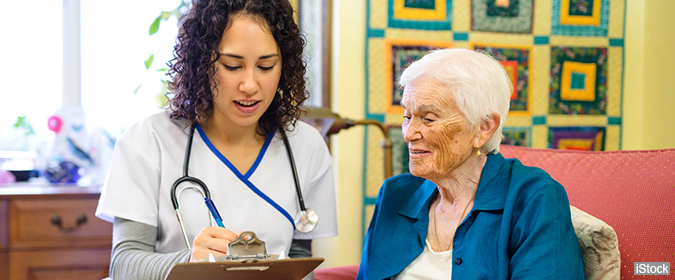 Placing your family member in a nursing home or assisted-living facility can be a difficult decision to make, and it often takes time. Families usually try everything else first. Even so, a time may come in the process of caring for a loved one with dementia when nursing home placement is the most responsible decision the family can make.
When the time comes, expect a slew of mixed emotions, from relief and worry to guilt and grief. Especially grief. Many caregivers go through a mourning process, because this definitely represents a significant end of one stage of life. That process has been ongoing as the dementia has progressed, but this move signifies a culmination of sorts. Second thoughts are very common: Did we do the right thing? Did I let my loved one down? If the ill person has been living with you, you're likely to feel relief about not having the constant worry of caretaking, and at the same time you may feel lonely. You'll almost certainly feel physically and emotionally exhausted. Families often say that in the first few days they feel lost-it may be hard to know what to do with yourself. All of these feelings are perfectly normal and will dissipate in time.
Caregivers should also expect that it will take some time getting used to visiting their loved ones. Seeing them in a residential home can be depressing, especially if some of the other residents are significantly more impaired. But most of the time, the ill person adapts well to the new living setting, and visits become more pleasant. It's also hard if your loved one is having a difficult time making the adjustment. You'll probably get angry with the staff from time to time. However, if you express your concerns in a calm and reasonable fashion-which you should-you have a right to expect that doing so will not jeopardize the care your loved one receives. In fact, it's against the law for a facility to discharge a resident because the family raises questions about his or her care.
Despite the difficulties involved, many people-caregivers and ill persons alike-experience significant improvement in their quality of life once the transition to a long-term care facility has been made. That's partly because you're able to focus on being together rather than on all of the day-to-day things that are so vexing with patients with dementia. With other people in charge of the physical care, you can relax and enjoy the company of your loved one, more than you've probably been able to do for a long while.
The important thing to keep in mind is that the acute phase of adjustment will gradually pass. You and your loved one will establish your new routines. At the same time, you'll be able to establish your own new routines and get on with your own new life.