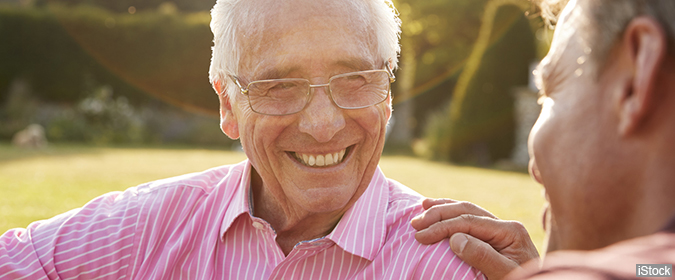 Many people who have cataracts aren't getting the treatment they need. Likely reasons range from the cost of surgery to access to treatment centers. But the lack of a family and social support system may also play a key role, findings published in 2018 inJAMA Ophthalmology suggest.
Previous research in other areas of medicine has shown that people who don't have a strong network of family and friends are less likely to seek healthcare. To find out if that's also true for cataract treatment, researchers at the University of Michigan analyzed nationwide data from the National Health and Aging Trends Study.
The researchers found that Medicare beneficiaries with few family members were 40 percent less likely to receive cataract surgery than those with large family support. Interestingly, having a spouse or an active network of friends didn't affect the likelihood of getting cataract treatment. Only family support seemed to make a difference.
The researchers hypothesized that family members may help encourage people to go in for treatment and even offer necessary practical support, such as transportation to and from appointments. The results suggest that patients with little family support may need to be given extra attention and help to encourage them to get cataract surgery.
Cataracts are the most treatable cause of vision loss in older adults in the United States. And there's good evidence that treating cataracts not only improves vision but also keeps the brain healthier, reduces the risk of falls, and boosts quality of life.