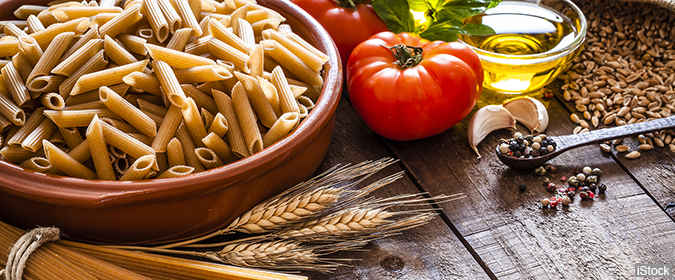 If you have osteoporosis, a Mediterranean-style diet may help you maintain bone mineral density (BMD), suggest results from a clinical trial reported in 2018 in The American Journal of Clinical Nutrition.
Nearly 1,300 people (average age, 71) from five European countries initially had their BMD measured. Half of the participants were given leaflets about healthy eating. The others were assigned a Mediterranean-style diet and given individualized dietary advice as well as some of the foods in the diet (such as whole-grain pasta, olive oil, and low-fat cheese) and low-dose vitamin D capsules (400 IU a day). The low-dose vitamin D supplement was given not to "optimize" vitamin D status, but to minimize differences among participants in different study sites throughout Europe, where habitual diet and sunlight exposure could affect vitamin D levels.
After a year, repeat testing found that the diet-plus-vitamin intervention had no effect overall on BMD. However, a separate analysis of the 54 people with osteoporosis at baseline found that those in the diet-plus-vitamin group had a slight increase in BMD in the hip (femoral neck), while the control group lost more bone there. The researchers noted that it is not likely that the low daily dose of vitamin D3 given to the treatment group had a significant impact on bone loss. Nevertheless, they cautioned that their findings will need to be confirmed by longer, larger examinations given the study's relatively small size and limited time frame.