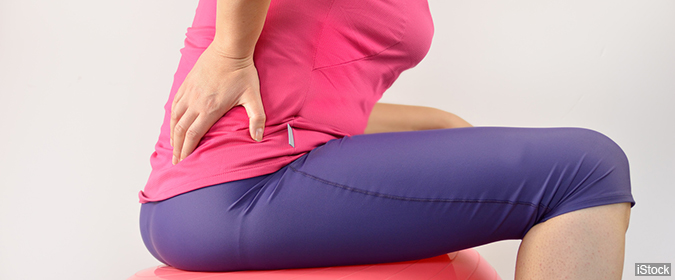 While yoga has been shown to improve neck, back, and knee pain, about 10 percent of participants in a recent study reported that yoga caused pain, and 20 percent who already had pain said that the practice exacerbated it.
Researchers followed 354 adult yoga students in two suburban studios, comparing the pain the participants reported at baseline with that reported a year later. They asked participants whether yoga had helped or worsened preexisting pain, or if it had resulted in new pain.
Among the 307 participants who reported experiencing pain during the study period, 202 said that yoga had improved symptoms in at least one area of the body-most commonly back or neck-while 64 reported worsening of preexisting pain in at least one part of the body. Among the total study population, 38 participants reported experiencing new pain resulting from yoga, most commonly in the wrist and hand. The study results were published online last June in the Journal of Bodywork and Movement Therapies.
The findings serve as a useful reminder that yoga-like any physical activity-can contribute to injury. Do not push yourself to do poses beyond your ability or comfort level, and always let instructors know if youre prone to any type of injury.