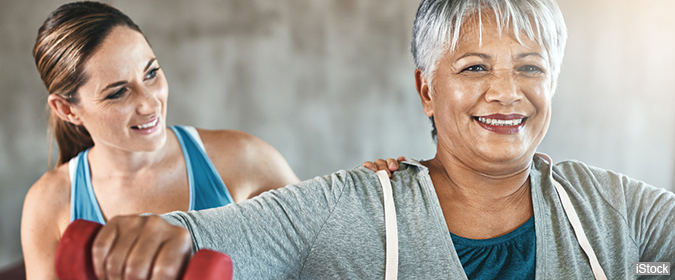 A patient's belief that he or she will recover from back-related leg pain and sciatica (a condition in which the sciatic nerve is compressed, resulting in lower back pain traveling down the leg) is an important predictor of successful recovery, according to a recent study in The Spine Journal. Compared with back pain alone, having back pain plus leg pain or sciatica are both linked to a poorer recovery.
Researchers had study participants complete a questionnaire and undergo a physical exam and a magnetic resonance imaging (MRI) scan. The results were assessed in terms of duration of leg pain, pain intensity, neuropathic (nerve-related) pain, psychological factors, physical exam, and MRI findings. All patients received physical therapy, and some were referred to specialists for injections, surgery, or chronic pain management services.
Of 609 enrolled patients, 55 percent (335) experienced a 30 percent or greater improvement in their pain and disability at 12 months. Factors that were associated with a less-successful resolution of symptoms included a longer duration of leg pain, presence of other back and leg pain-related symptoms, and the belief that pain would persist.
The results suggest that a positive attitude and hope for recovery can have an impact on physical conditions, such as back pain and related symptoms. Having realistic expectations about the timeline for recovery can also help you make decisions about the timing and intensity of your therapy.