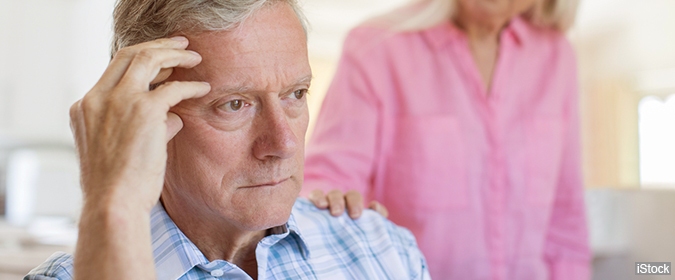 As the amount of care required by a person with Alzheimer's disease increases, so too does the work that that person's caregiver needs to do. According to the Alzheimer's Association, approximately 15 million informal caregivers are attending to the needs of more than 5 million people with the disease. More than 7 out of 10 people with Alzheimer's disease reside at home, where family and friends provide almost 75 percent of their care.
The daily challenges and frustrations that go along with caring for an individual with dementia can leave a person physically and emotionally drained. Once you become emotionally drained, you may shortchange your own needs, which can lead to burnout.
Signs of Burnout
One component of true burnout is emotional exhaustion-a feeling of being overextended and depleted because you've given so much and received so little in return. If you're experiencing any of the following signs, consider getting professional help. However, if you have thoughts of suicide, seek help immediately.
Excessive use of alcohol, medications, or sleeping pills.
Depression, feelings of hopelessness and alienation.
Trouble falling or staying asleep.
Difficulty concentrating.
Frustration and anger at the person you're caring for, resulting in neglect or rough treatment.