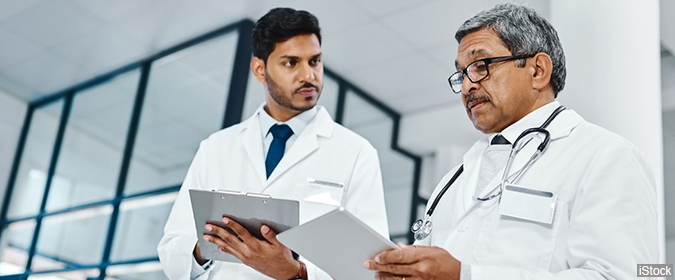 Men who use 5-alpha-reductase inhibitors (5-ARIs) to relieve lower urinary tract symptoms from benign prostatic hyperplasia (BPH) are at no greater risk of dying of prostate cancer or any other cause than men treated with alpha blockers, according to a 2018 study in Urology.
Both types of drugs are approved to treat BPH, but 5-ARIs have also been studied for prostate cancer prevention. That research has suggested that the drugs reduce the overall risk for prostate cancer. However, initial results from the Prostate Cancer Prevention Trial also found that men who used the 5-ARI finasteride (Proscar) and developed cancer were more likely to be diagnosed with high-grade disease. Subsequent analyses have concluded that this concern may be unwarranted.
For the 2018 study, researchers examined the medical records of 157,456 men who received treatment for urinary symptoms with a 5-ARI or an alpha blocker (or both) between 1992 and 2008. Over a 19-year period, about 19 percent of 5-ARI users died from any cause, including prostate cancer, versus 20 percent of alpha blocker users. The authors note that it remains unclear why the drugs may raise the risk of high-grade prostate cancer but not the risk of dying of it.
This study provides reassurance to men who suffer from BPH and who might benefit from the use of 5-ARIs—an important option for those who wish to avoid more invasive surgical therapy to manage their urinary symptoms.