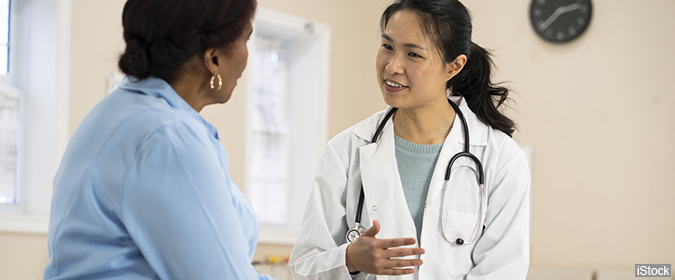 No one wants to think of the possibility of having a stroke, yet recognizing the symptoms and seeking immediate medical care can save lives and reduce the chance of disability. Doctors know that every minute counts when treating patients who have sustained a stroke, and the more quickly treatment starts, the better the chance of recovery.
Acute ischemic stroke—the most common type—occurs when a clot cuts off blood flow to the brain. According to the Centers for Disease Control and Prevention (CDC), acute ischemic stroke accounts for 87 percent of the 795,000 stroke cases each year in the United States.
More can be treated
While the statistics are cause for concern, the good news is that stroke care is rapidly evolving, as evidenced by updated treatment guidelines issued in 2018 by the American Heart Association/American Stroke Association (AHA/ASA). The guidelines include new recommendations that will make it possible for more stroke patients to receive critical medical treatments that can either dissolve or mechanically remove blood clots.
When it comes to treating stroke, doctors have long emphasized the importance of prompt medical care, since the most effective treatments must be administered within a few hours of the onset of symptoms. However, recent clinical evidence has suggested that the therapeutic window be increased to allow doctors a longer period of time to administer lifesaving treatment.
Based on the evidence, the updated AHA/ASA guidelines, published in the journal Stroke, call for expanding the treatment window for mechanical clot removal, or thrombectomy, from six hours to up to 24 hours for specific patients who have clots in large vessels in the brain.
The guidelines also loosen the eligibility requirements for patients to be administered the clot-dissolving drug alteplase, a type of tissue plasminogen activator (tPA) proven to lower the chances for disability. Some patients with mild strokes are now considered eligible for this clot-busting treatment.
These significant changes mean more ischemic stroke patients can now access crucial treatments and medications that might mean the difference between living with a disability or achieving a full recovery.
Thrombectomy timing
The surgical procedure known as mechanical thrombectomy uses a device within a catheter to remove clots from large blood vessels in order to improve circulation. Previously, this procedure was only recommended for acute ischemic stroke patients when performed within six hours after the onset of symptoms; there simply wasn't evidence to show the treatment would be effective beyond that time period. Recently, however, two medical studies indicated the procedure can still offer positive health outcomes for certain stroke patients when conducted six to 16 hours after the onset of symptoms, and in certain other cases up to 24 hours, based on advanced brain imaging.
The extended guidelines could help stroke patients who have a clot located in a large blood vessel within their brain and are still showing brain function after the six-hour timeframe. Doctors can now assess the pros and cons of a thrombectomy and decide whether the procedure would be a good option for more stroke patients in order to reduce the chance of major disability.
And while it's still critical for stroke patients to seek immediate medical care at the first sign of symptoms, the AHA/ASA recommendations are encouraging for patients who can't reach the hospital quickly. They include people who live in a remote area, who experience a stroke while asleep, who didn't immediately recognize the symptoms of a stroke, or who were rendered immobile in their homes until assistance arrived.
tPA eligibility
Alteplase, or tPA, is a first-line treatment given to certain stroke patients intravenously in the emergency room. It is the only FDA-approved clot-dissolving treatment for ischemic stroke. Previously, patients with mild strokes were not eligible to receive tPA, but recent research suggested it could help some of these patients. The guidelines say doctors should weigh the risks and benefits in individual patients because the drug can decrease disability when given promptly and appropriately.
Historically, tPA has only been offered to patients with major stroke symptoms since there is a slight risk of a brain bleed. Yet recent evidence indicates that tPA can also be a good first-line treatment for some patients with mild strokes if given within three hours of symptom onset. In certain cases, tPA may be given to stroke patients up to 4.5 hours after the onset of symptoms.
The benefits of tPA are time-dependent, and the guidelines recommend that treatment in eligible patients be initiated as quickly as possible, even for patients who may also be candidates for mechanical thrombectomy.
Finding the best care
Although healthcare professionals consider medical thrombectomy to be a game changer in treating ischemic stroke, the procedure still isn't widely available. And administering tPA isn't always possible. Many smaller or rural hospitals don't have a neurologist on call or emergency room doctors trained in how to use tPA. The guidelines suggest that for these hospitals, videoconferencing or even a telephone consult with a neurologist can be effective. Research has suggested that a "telestroke" approach, where emergency room doctors consult with a neurologist remotely, can save lives as effectively as a stroke center with an on-call neurologist.
In addition, consumers can be proactive by checking to see if their local medical center has received advanced certification such as the new Thrombectomy-Capable Stroke Center (TSC) designation. Certified hospitals must meet rigorous standards for surgical removal of blood clots in patients who have suffered a stroke.
The Thrombectomy-Capable Stroke Center program launched in January 2018 and is the fourth level of stroke center certification offered by The Joint Commission, an independent nonprofit organization that accredits more than 21,000 healthcare organizations and programs in the United States. Other certifications include Acute Stroke Ready, Primary Stroke, and Comprehensive Stroke. To locate a certified stroke center, call or check the website of the hospital in your area.
For stroke patients who live in rural areas or aren't in close proximity to a certified stroke center, it's recommended they be transported to a hospital that has videoconferencing capabilities. The guidelines continue to call for fast action when a person shows symptoms of a stroke. It's better to call 911 than have someone drive the person to a hospital—emergency workers can provide initial care in the ambulance while notifying a hospital that a stroke patient is on the way.
Although first responders typically transport stroke patients to the nearest hospital, it is possible to request an ambulance transport to a specific hospital, as long as it won't jeopardize the patient's condition and is within the ambulance company's service area.
Keep in mind that requesting to be taken to a specific hospital might entail out-of-pocket costs, since Medicare only covers services to the nearest medical facility.