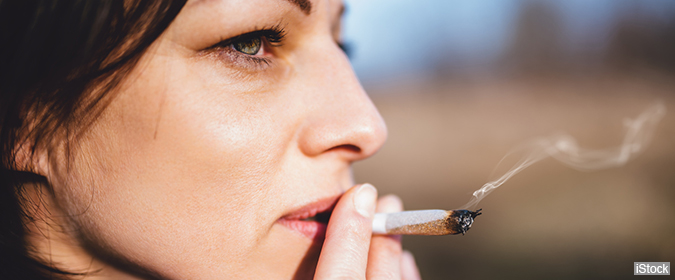 If you smoke cannabis (marijuana), don't smoke it in the house while children are present. As with tobacco smoke, secondhand cannabis smoke can be absorbed by children, according to a study in Pediatrics.
The study was conducted in Colorado, where recreational use of cannabis is legal. The findings are from a secondary analysis of data and samples collected as part of a larger study to test the efficacy of a tobacco smoking cessation program for parents of children who had been hospitalized in Colorado. The group consisted of parents who reported being current tobacco cigarette smokers, and some also reported using marijuana.
The investigators found that nearly half of 83 children (average age six) whose parents smoked cannabis had detectable levels of cannabis byproducts in their urine, including 11 percent with THC (tetrahydrocannabinol), the main psychoactive ingredient.
Research on the health consequences of cannabis smoking has been limited and has produced inconsistent results, but there have been even fewer studies on secondhand cannabis smoke. The smoke contains potentially toxic and carcinogenic chemicals, such as volatile organic compounds, polycyclic aromatic hydrocarbons, and aromatic amines. Studies in adults have shown that inhaling intense secondhand cannabis smoke can have effects similar to smoking marijuana, and animal studies have found that even brief exposure to secondhand cannabis smoke can impair blood vessel function.